10" Round 3-Compartment Fiber Plate, 500-Count Case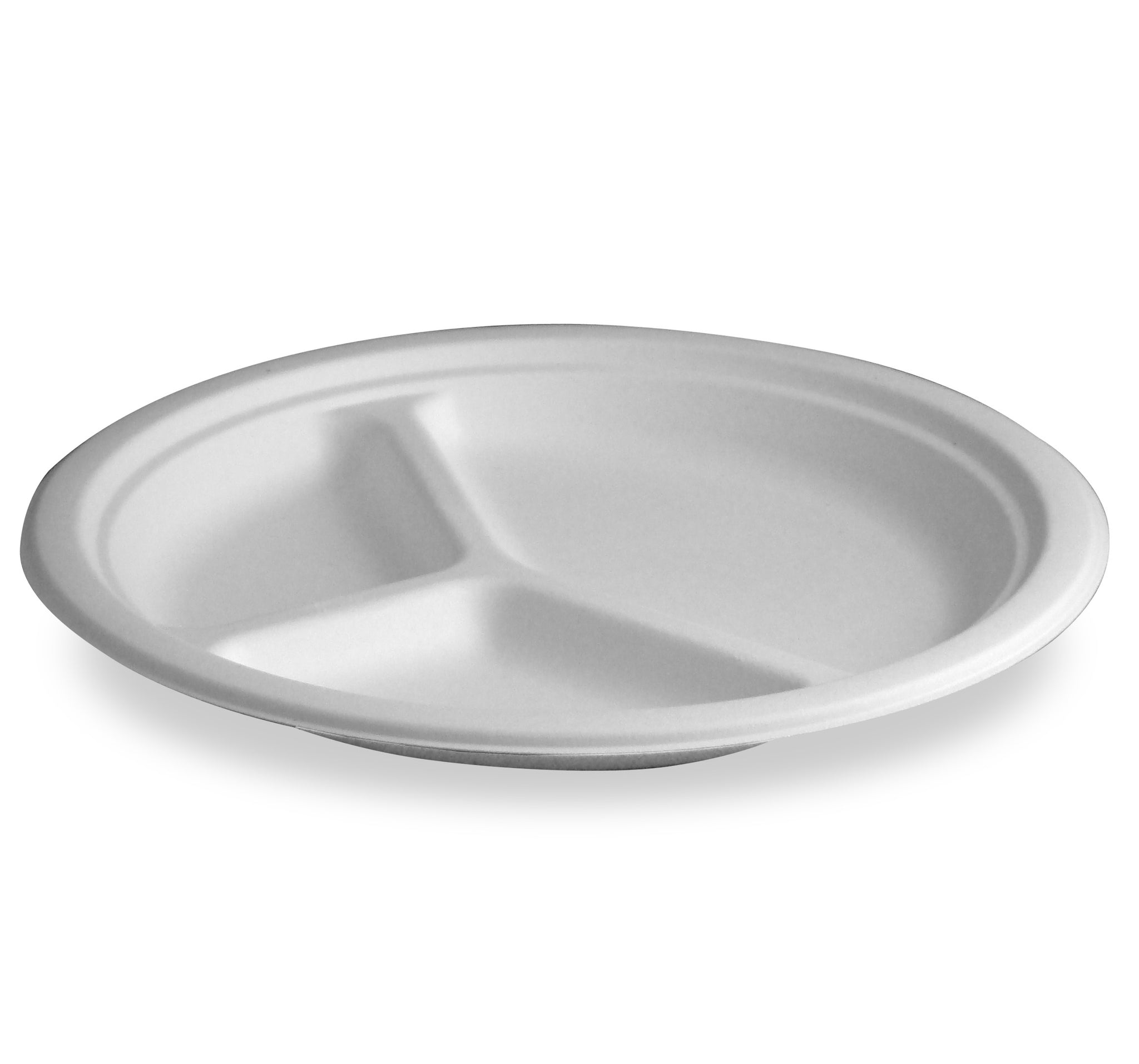 100% Tree and Plastic free, Made from sustainable resources


This product meets ASTM D6400 or D6868, and is intended to be composted in a municipal or commercial facility operated in accordance with best composting management practices.

Microwave-Safe, Freezable, Oil and Cut-resistant

Contaminant-free manufacturing process and is a 99% USDA certified bio based product

.

For over 15 years, Stalkmarket has been providing high-quality 100% plant-based coffee cups, lids, tableware, cutlery, and food packaging products to the market. All Stalkmarket products are made from natural and sustainable resources and are BPI certified. Stalkmarket's Heavy Duty Fiber Plates, bowls, and takeout boxes are completely sustainable and made from natural plant fiber, which means no trees or petroleum-based materials were used. This helps reduce the destruction of our forests and other harmful toxic waste from petroleum-based plastics and Styrofoam. Stalkmarket's 100% pre-consumer recycled fiber products are available in various sizes to suit different needs. Additionally, Stalkmarket's sugarcane products seamlessly complement other products from the Stalkmarket family, including Planet+ paper hot and cold cups, Jaya clear PLA cold cups, cutlery, and the fashionable Wasara product lines – all of which are available on Amazon. Stalkmarket is dedicated to being all green, all the time.