16 Oz Multi Purpose Clamshell Pacakge (9006)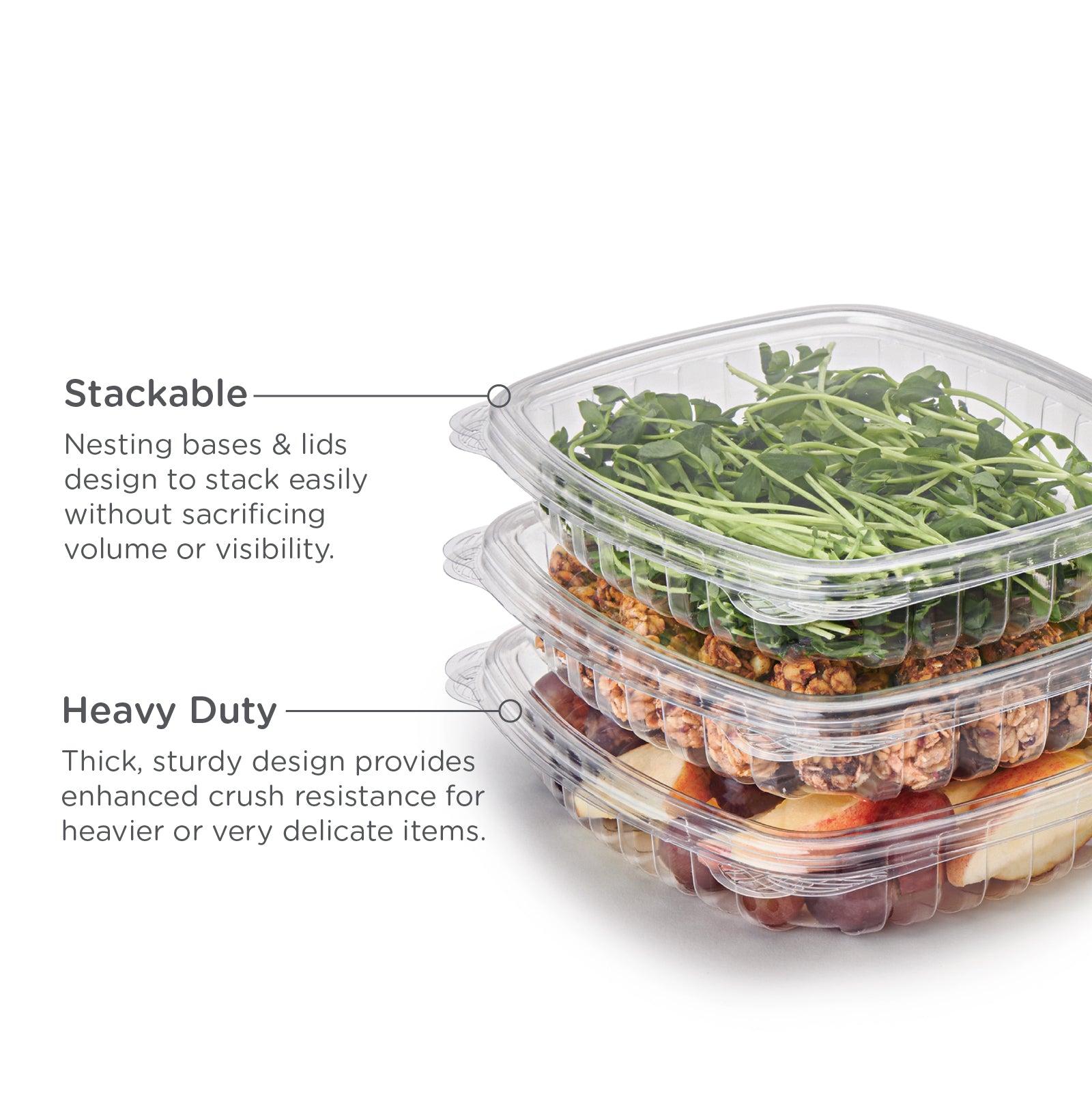 Features:
• 99% plant-based material
• No BPAs or other nasty stuff
• Stackable & super versatile
• Interlocking perimeter closure
• Top Closure
Made with good natured TFF02005 bio-based material, per ASTM D6866 testing.
Meets ASTM D6400 standard to compost in 180 days in a commercial facility. 

A great fit for everything from salads and pastas to brownie bites and bars for all you sweet tooths out there, this baby put the multi in multi-purpose. And it's made from 99% plant-based material and contains no BPAs, phthalates or other chemicals of concern. She's a winner!
Works great for all things deli, appies, microgreens and small bakery items. Want to keep it secure and away from grubby hands, check out the 24 oz. GoodGuard™