GoodGuard™ Multipurpose Clamshell Package, Crystal Clear, PLA, 270/Case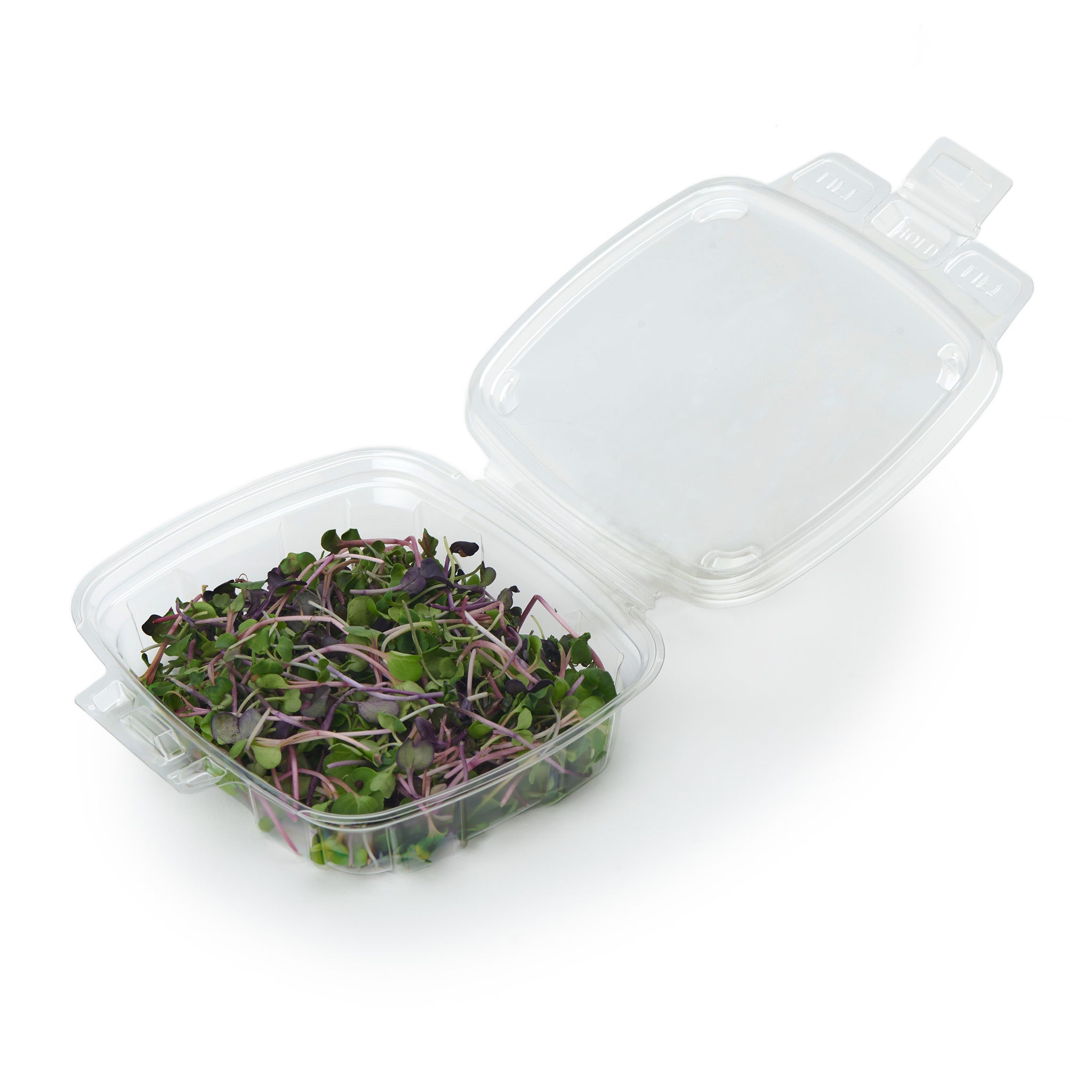 Features:
• 99% plant-based material
• No BPAs or other nasty stuff
• Goodguard™ tamper-evident seal
• No tear-away strip locking tab
• Dual-sided protection
Made with good natured TFF02005 bio-based material, per ASTM D6866 testing.
Meets ASTM D6400 standard to compost in 180 days in a commercial facility. 

Tired of food bandits stealing your precious product? Our patent pending dual-hinged tamper-evident container is like Fort Knox for your deli salads, bite-sized treats, and veggies. With a locking tab that "seals" your goods into place until it's time to dig in, it's the ultimate food fortress to keep your product protected.